Young at Heart and Active for Life!
Yoga For Seniors in and around Teesside!
– Introduction –
AMALAwelless' aim is to help seniors and those with limited mobility get fit and active for life through accessible, fun, social community based Gentle Movement and Chair Yoga classes.

We include time to focus on mental wellbeing in class, as well as physical aspects, making AMALAwellness' classes well-rounded. Exercises can be done seated, with chair support and free-standing. Making classes accessible for all. Wheel-chair's and walking frames are welcome!


Aimee already has classes running across Teesside, helping seniors in the local community stay fit, active and independent. Her aim is to provide more classes to those who would benefit most, working alongside local charities, community centres and care homes to facilitate this.
AMALAwellness – A Brief History
I initially came to yoga in 2013 to help me with my own battles with anxiety. I fell in love with the practice and it totally changed both my mental and physical wellbeing. I also loved the sense of community and support from like-minded individuals, as well as the teachers. It really inspired me. I came to have a regular practice and in 2017 left my job as a Scientist to follow my dreams of studying Yoga and Meditation abroad. Whilst abroad, I studied and gained experience with wonderful teachers in Thailand, India and Nepal. I completed two Yoga teacher Trainings and courses in Breathwork, Reiki and Meditation.
In 2019, I came home to help and support my parents when my late father was diagnosed with cancer. An opportunity to teach arose from my Yogi friend and from that AMALAwellness was born.
I set up my project through looking after my friends Yoga Class whilst she was on maternity. The average age of the students is 60+ and I enjoyed teaching it so much that I did a Move it or Lose it! course – which is about teaching seniors or those with limited mobility gentle movement safely and inclusively. I also teach meditation and relaxation. I seen the benefits of the classes on student's lives, physically, mentally and socially. I wanted to do more to be of service in the community using gentle exercise as a modality. I have worked alongside My Core Wellbeing in Teesside, to run Move it or Lose it and gentle exercise classes in the community, as well as setting up my own classes independently.

I am very passionate about working with seniors and those with limited mobility. Since changing career paths in 2017, I have been drawn more and more to this modality naturally, where it feels more like a hobby or a vocation to me. I love hearing my students say they are happy, or that something in class has improved their physical/mental wellbeing. I cannot imagine doing anything else now.
– My Social Enterprise Project –
AMALAwellness' aim is to offer classes for to help improve mental and physical wellbeing, as well as offering a safe, fun, inclusive social space for people to enjoy being active, learning something new and making new friends.

My main activities are gentle movement classes, yoga classes and chair based exercises, which can be done standing, with chair support or seated. My classes focus on the FABS acronym – Flexibility, Aerobics, Balance, Strength, which is incorporated into every class.


This helps people stay motivated, fit and active as well as providing a sense of community.
I work with those with Parkinsons, Dementia and COPD, for example.
In Gentle Exercise and Move it or Lose it! classes, exercises are done to music from younger years which really brings a smile to students faces.

I have helped over 200 people during lockdown and in person since January 2020, to improve their physical and mental wellbeing. Please read on to read about our classes, their benefits and the mental, physical and social impact of my project.
Gentle Yoga, Meditation and Relaxation
Yoga for Seniors / Yoga for Limited Mobility
Gentle yoga classes for seniors / those with limited mobility are going to be accepting of beginners , as well as being beneficial to all levels. They may include meditation.
Classes will involve standing, seated and kneeling mat based exercises. They are intended to be slow paced, gentle and calming.

They aim to reduce stress and improve mobility, flexibility strength and balance.

If students have been intimidated by more athletic yoga styles or are looking for a way to unwind and reduce stress, they may want to explore gentle yoga. Also, gentle yoga is suited to those who are used to a faster pace and want to learn how to slow down.
Chair Yoga
Seniors or those who have mobility issues avoid unnecessary movements due to fear of falling or injuring themselves. With limited movements, the limbs get stiff. This leads to reducing the range of motion causing aches and pains in the limbs. Fortunately, with awareness of yoga practices spreading wide, those with mobility issues too can benefit from this practice through the introduction of Chair Yoga.
Benefits of Chair Yoga:
stretching the muscles, to reduce pain and stiffness.
improves blood circulation to keep the body fresh and active.
keeps control of the blood pressure.
improves the range of motion of the joints, keeping the symptoms of arthritis in control.
Helps lift mood – reducing anxiety
improves balance and coordination.
Move it or Lose it! Gentle Exercise classes
Move it or Lose it is a gentle exercise class designed for those age 50+ and over, or those with limited mobility and a need for a different approach to exercise than usual gym-based modalities offer.


Attending a Move it or Lose it class is great fun and as much a social event as a fitness class.

Move it or Lose it! Classes are designed to help you stay fit, motivated and active for life. It also helps with maintaining flexibility, mobility, aerobic fitness, balance and strength.
The exercises have been created in partnership with the Centre for Healthy Ageing Research at Birmingham University. They help "turn back the clock" and help maintain independence.

The exercises can be done standing, seated on a chair or standing with chair support.

They can be adapted to meet your needs with less repetitions or lower resistance.

They are great fun to participate in and teach!


-Our Impact on Teesside –
Aimee has already had a positive impact with Yoga, Meditation and Move it or Lose it classes in teesside. For those who have mental and physical health challenges, finding usual exercise settings, such as gyms, affects peoples ability to access services available. This affects 61% of people wishing to attend classes. By making classes accessible, this helps to eliminate this barrier.

We help to bring people together in the community, to socialise whilst keeping fit, active and looking after their physical and mental health.

The classes are taught in a community setting and in a warm, safe and inclusive environment. This makes the classes a wonderful way of looking after mental, physical and social wellbeing.
Mental impact
Move-it or Lose it! research findings suggest that 97% of participants had improved social fulfilment from their classes. 

Yoga, Gentle Exercise and Meditation lessons have a myriad of benefits for those suffering with anxiety. For example, you can learn how to control your breathing and learn relaxation techniques which can be used in and out of class.

A big impact on mental wellbeing is loneliness. Our classes help to reduce loneliness within communities within Teesside.
Physical Impact
People who attend gentle movement and exercise classes are reported to be more mobile and active.
The more you move, the more you're able to move.
It is important to stay active. These gentle exercise classes are taught with those who have certain challenges in mind, making them accessible and adaptable, so that anyone can enjoy and get the physical and mental benefits from a class.

The classes help improve flexibility, aerobic fitness, balance and strength.
Helping us stay fit, mobile and independent as we age.


Pain and discomfort can be a barrier to practicing and exercising. From back pain, to stiff joints – sometimes it can seem that exercising will make a pre-existing condition worse. Challenges with circulation and breathing can also make movement and exercise seem like it will be too difficult.

It is best to discuss exercise routines with a doctor or healthcare professional initially before starting a new routine. However, move it or lose it chair exercise classes and chair yoga classes are designed to be gentle on joints and can be done seated or standing. 

When we injure ourselves, or have challenges to practice through illness, it can feel impossible to exercise. However, having a gentle approach to exercise can really help people heal and take steps, no matter how small, to being more active.
Movement helps us stay independent and able to do day-to-day things, like shopping, housework etc. Making classes functional and accessible means all can participate and get some physical exercise. Exercise also helps to reduce trips and falls, as well as reducing the onset of osteoporosis and other ageing related conditions.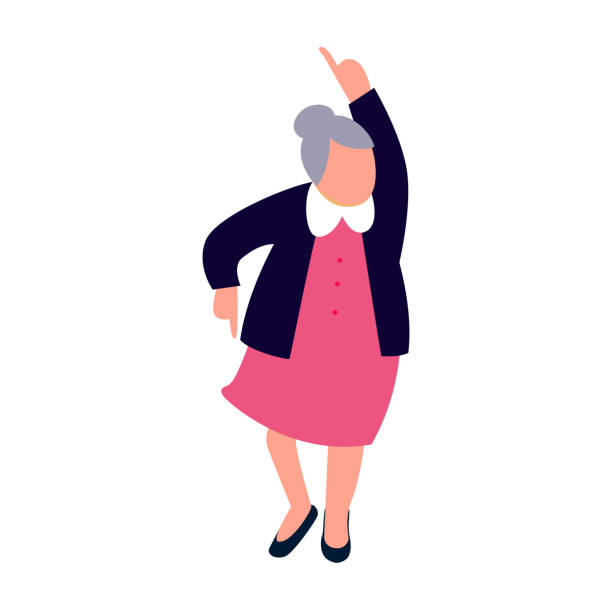 Those who are experiencing challenges with memory, cognitive decline or dementia can still get many mental and physiical benefits from practice. Exercise and movement helps maintain healthy blood flow to the brain and helps the body produce new cells. It helps with proprioception, keeping the mind active. It also helps with balance and hand-eye co-ordination.
Social Impact
Classes allow people to come together from communities across Teesside to not only exercise, but socialise and make new friends too. Classes are a lot of fun, 95% of people who joined classes like these reported feeling an improvement in their mood.
To summarize…
Gentle Yoga, Chair Yoga and Gentle Exercise classes can have a wonderful impact on mental, physical and social wellbeing. I hope to continue to work in community centres and expand my business to reach more people that would benefit from these classes within Teesside.

If you would like to contact me, or work with me, please do so by the following means.

Email: Amala.teesside@gmail.com.
Facebook: www.facebook.com/amalateesside
www.facbook.com/moveitorloseitteesside
Contact form: www.amalateesside.com/contact
I endeavour to respond within 24-48 hours on Weekdays.


Aimee is a Yoga, Meditation and Move It or Lose It! teacher in located in Middlesbrough, England, UK.

Find AMALAwellness yoga and meditation classes in Teesside and online.