We recently interviewed Helen, local natural beauty blogger based in Norton, Teesside.
We love connecting with people in Teesside who have a focus on mental and physical wellbeing. When I seen Helen's social media I thought she was the perfect candidate to interview.

Her website: https://www.naturalbeautywithbaby.com
Her instagram handle: naturalbeautywithbaby
She has a passion for wellbeing, motherhood, natural beauty products and blogging.
– Please introduce yourself –
I'm Helen, mum to Jonah and Cara. We live in Norton in Stockton on Tees. I started my blog, Natural Beauty with Baby, in 2017. I've always had tricky skin and a preference for clean beauty, and this became even more relevant during my pregnancy. Once my son was born I felt a huge urge to share the natural beauty products we were all using, and it somehow became a lot larger than I thought it would. I've met so many amazing people through my blog. There's a really gorgeous community online and it's easy to build genuine relationships with beauty brands and bloggers.
1. Why were you drawn to blogging about self-care products initially? When did you make the leap to using plant based products?
I've always had a desire to help people but have never felt very comfortable in the spotlight. My blog is the perfect platform to share my belief that we really need to take care of ourselves before we can care for others. Love starts with the self. I've always leaned towards plant based products but I do value the benefits of some select animal ingredients such as beeswax and honey from local suppliers.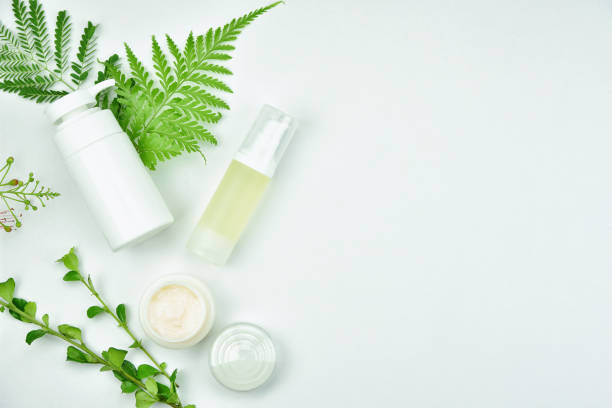 2. Can you recommend 3 of your favorite products as part of your self-care routine?
1. Ila Spa Life In The Fast Lane 432hz Temple Balm. This calms my nerves when my energy is disrupted and I'm feeling frazzled. I take a moment to press it into my temples and find some calm.
2. Eve and Keel Surrender Roller. Perfect for moments when the children are getting a little noisy or when I'm finding it hard to let go of my daily chores to just be with them.

3. Liha Gold Shea Butter. Great for the whole family and so versatile. The fragrance is amazing, smokey and comforting.
3. What does self-care mean to you?
Self care isn't just the products we use. It's the relationship we nurture with ourselves. So this could be about asking, "how do I feel today?", "what is my skin telling me about my health?", and "where do I feel stress?".
It's so important as a parent or carer of any kind to be able to take the time to return to yourself and find out how you're doing.
4. What would you like readers to know about plant based beauty?
Plant-based beauty has been used through the ages to soothe and heal the body, mind, and spirit. Now, science backs up the power of plant based ingredients. Plants have such energy, and folklore too. It's fascinating to learn more about the effects and history of ingredients. And choosing plant based helps us to become more aware how our choices impact ourselves and the wider world.

5. Tell us your experience of being a mother.
Motherhood is the most challenging but most rewarding life experience. Everything I thought I knew about myself before I had kids got turned upside down. I learned so much about my own personality through becoming a mother. I also learned a lot about my own mother and her challenges. It really opens up a new world. I think motherhood tends to be undervalued in society, yet it shapes future generations, their attitudes and beliefs and how they treat one another. Once I became a mother I realised the gravity of it. That's why self care is important to me because it's so easy to get caught up in the day to day and not realise how important you really are, to these little people and to the future world.

6. Are there any tips that you can share with our readers about healthy ways to feel good with little ones?
Show them how to care for their skin while young. Teach them about plants that heal. Forage for natural things together. Let them make and play with creams and balms, the textures are so much fun. Take baths together. Massage. Show them how to love themselves.


Thank you Helen, for taking the time to be interviewed and be in the AMALAwellness spotlight!
About The author:
Aimee is a Yoga, Meditation and Move It or Lose It! teacher in located in Middlesbrough, England, UK.
To find out more, visit www.amalateesside.com